USARK is in a battle again with several states. FWS, HSUS, PETA, ect... are trying to take away our ability to have reptiles as pets! They will NOT stop at tegus, python species or iguanas! Did you know you can't own a rabbit in CA?? Is that not crazy? This is where we are going. USARK is the organization fighting for our rights! Please consider joining them.
Send a copy of your receipt after you join to get $10.00 off any gecko purchase.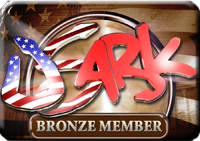 THANK YOU SO MUCH!!!